I've been hopping around For the Love of Blogs' Comment Love Sunday and thinking about how much I enjoy link-ups. But I come across them on such a random basis, and lots of times they're already over. So I thought I'd ask anyone stopping by - what are your favourite link-ups/blog hops?
My favourite is Comment Love Sunday at FTLOB, because (duh) I love comments - both giving and receiving. The whole reason I started blogging was the opportunity for this type of interaction.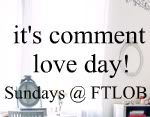 I'm also looking forward to joining SweetBef's Flashback Friday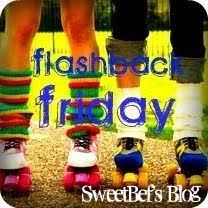 and I may borrow Rebecca's fun idea for a Throwback Thursday - check hers out:
Looking forward to hearing your recommendations!