Once again, the stars have aligned so that I can be lazy and do one post instead of two. Woot woot! For the month of February, I'm participating in a daily posting challenge hosted by
We Work For Cheese
. The prompt for the first day is, of course, "cheesy".
In a beautiful marriage of blog topics, one of my favourite linkys has chosen their prompt for this Friday as: "When it comes to reality TV shows, I..."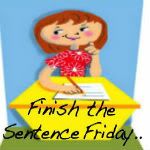 I need to get these prompts a hotel room right now, because baby, they were meant to be.
OK. I promise I'll stop. It's just so hard to resist a cheesy joke sometimes, like my favourite one ever:
"What do you call cheese that's not yours?"
"NACHO cheese!" (must be shouted with a head bob a la Honey Boo Boo)
When it comes to reality TV shows, I know everything there is to know. Except about
Survivor
,
The Bachelor/ette
or
Toddlers and Tiaras
. The adult cattle show bores me (plus they keep picking bachelors that are as hot as oatmeal), and I've boycotted
Toddlers and Tiaras
ever since I saw a picture of a poor pageant baby dressed as Julia Roberts in
Pretty Woman
, the hooker phase. Someone dressed up her three year old as a HOOKER!!! It's moments like these where I wish you had to be licensed to be a parent.
I know what I want everyone to think of when they see my little girl: a prostitute!
Out of curiosity, I decided to list all the reality TV shows I've watched over the years, not counting ones where I've seen only one or two episodes:

1) Real Housewives - all of them
2) The Lofters
3) Paradise Hotel
4) Storage Wars
5) Breaking Amish
6) Jersey Shore
7) America's Next Top Model
8) American Idol/Canadian Idol
9) My Strange Addiction
10) Hoarders
11) So You Think You Can Dance (US and Canada)
12) Temptation Island
13) Average Joe
14) The Swan
15) What Not to Wear
16) A Baby Story
17) Property Virgins
18) House Hunters
19) Property Shop
20) Flip This House
21) The Girls Next Door
22) Pawn Stars
23) Ink Master
24) Project Runway
25) Cake Boss
26) The Sisterhood
27) 16 and Pregnant
28) Teen Mom
29) Laguna Beach
30) The Hills
31) The City
32) Little People, Big World
33) The Little Couple
34) The Apprentice
35) Jon & Kate Plus 8
36) Sell This House
37) My Big Fat Gypsy Wedding (UK and US)
38) Starter Wives Confidential
39) Billy the Exterminator
40) The Osbournes
41) Cops
42) The Simple Life
43) Newlyweds: Nick and Jessica
44) Wife Swap
45) Making the Band
46) Pop Stars
47) 8th & Ocean
48) Pioneer Quest
49) Cheer Perfection
50) The Crocodile Hunter
51) Blind Date
52) Meet My Folks
53) For Love or Money
54) Joe Millionaire
55) The Ex-Wives of Rock
56) Pimp My Ride
57) 30 Days
58) Rich Girls
59) My Super Sweet 16
60) House of Carters
61) The Search for the Next Doll
62) Extreme Cheapskates
63) Face Off
64) Millionaire Matchmaker
65) The Week the Women Went
66) Holmes on Homes
67) Python Hunters
68) Til Debt Do Us Part
69) Princess
70) Ballet Girls
71) The Baby Borrowers
72) Bethenny Ever After
73) Dallas Cowboys Cheerleaders: Making the Team
74) Denise Richards: It's Complicated
75) High Society
76) Shahs of Sunset
77) I Didn't Know I Was Pregnant

Oh.my.God. This explains everything. No wonder my brain feels like moldy cheese. The only thing I can say in my defense is that I find it interesting to watch stories about lives that are different from mine. See, I'm not a vapid couch potato. I'm a cultural anthropologist.